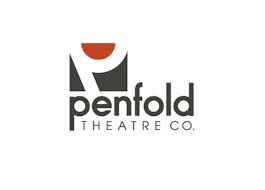 Well times are tough but they're never so tough that a good jolt of dinner theater can't bring a skip to your step and a smile to your face. Here's your chance to relax, lighten up and support our amazing local performing artists. Penfold Theatre's 2013 – 14 season will be announced at A Marvelous Party on May 19th on the grounds of Kindred Oaks estates out in the Hill Country.  Tickets are available through May 13th.  A Marvelous Party is complied and directed by Susan Finnigan and Nathan Jerkins.
A great meal will be catered by Bowties 2 Bluejeans while guests are entertained by local "crooners" who have been a part of Penfold's past productions. The event is a fund raiser for Penfold and all of the proceeds will go to support its upcoming season and to further support its "mission to bring professional theater performances and education programs to North Travis and Williamson Counties." Those who follow this blog know that this is just what Your Local Color.com is all about.
I had the chance to spend some time with several of the people involved with the Penfold Theatre group. I dropped by a rehearsal held at the beautiful home of Susan Finnigan where I got the chance to peek in on the musical magic and interview Penfold's Producing Artistic Director, Ryan Crowder. I was also able to listen to performances by Nathan Jerkins, Penfold's Artistic Director, and Stephanie Delk, who is a stage manager and performer with Penfold Theatre. They were working on their songs for the A Marvelous Party performance, as was Ryan, and if you click on the video you will get to see and hear some of what you are in for at the May 19th fund raiser. The video also goes into some interesting detail about Penfold's past, present and future. 
This is Penfold's sixth season and their first season at the newly dedicated Round Rock Amphitheater. This season will be kicked off by a series of performances of playwright Donald Margulies' Shipwrecked which will start on June 6th and run through the 29th of June. It promises to be an exciting swim through shark infested ocean waters with lots of sailor's tall tales filled with sea monsters and exotic island natives. It really sounds like a lot of fun.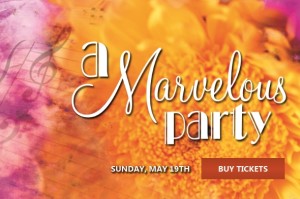 Again, Round Rock is a place of a million hidden treasures. This is one treasure we all need to support. If you have never heard of the Penfold Theatre and wish to learn more about it, please follow these links to their website and to their Facebook page. Ryan Crowder and any of the Penfold staff would be delighted to fill you in on anything that the website leaves out or this article gets wrong. Also, their website is where you can find out how to get tickets for the A Marvelous Party fund raiser and learn how you can get tickets for any of their other performances.
Related Posts: