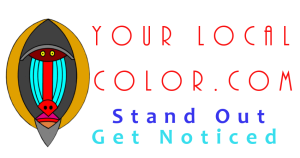 We are here to help local community service organizations, the arts community,  locally owned businesses and unique individuals  make themselves known to the people who live in or who are moving to the area.  Round Rock and all Williamson County communities are going through dramatic growth, and the forecast is for this area to double in size in the next few years. Our goal is to develop a place on the internet where people who live here or who are moving here, will be able to learn about and plug into the rich local community as quickly as possible.
Round Rock is a home town with all of the benefits that a real home town can offer.  Round Rock's dramatic growth has not changed that fact.  People have moved here literally from all over the world and when they get here, they find they have a new home town.  Your Local Color.Com wants to make that happen for you too.
If you know about a local artist, service organization or a unique local business that needs recognition, please let us know about it.  Go to our contact page and give us the details and we'll do our best to see that they get noticed.
Williamson County is a state of mind as well as a place.  Come learn with us about all of the amazing people who live, work and serve here.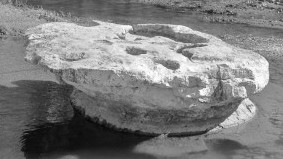 Who are we?  Well, I am John Speasmaker and I have been a resident of Round Rock since June of 2000.  I was born in Roswell, New Mexico but got to Texas as quickly as I could.  Raised in Waco, Texas just up I-35,  I spent a few wonderful years in Amarillo, Texas and then found myself here in Round Rock at the beginning of the new millennium.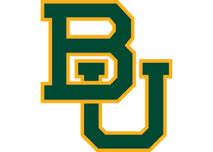 My professional life has been an interesting one.  After I finished my under graduate studies at Baylor University in 1981, I started a short career in the mental health field first as a Psych Tech at Mexia State School and then as a Vocational Evaluator at Heart of Texas MHMR.  I went back to school in 1986 and completed my graduate studies in Business Administration, also at Baylor, and received my MBA in 1988.  I then started a career in pharmaceutical sales and marketing with Dow Chemical's pharmaceutical division, Merrell Dow, and I wrapped up my time in pharma here in Round Rock with AstraZeneca as a marketing manager.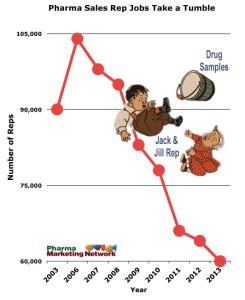 After leaving pharmaceutical sales and marketing and starting a semi-retired life, I decided after several attempts to restart my marketing career, to put my skills and passion to use as a local blogger.  I knew how to set up and launch websites; I knew how to write and edit copy; I knew how to shoot and edit video and I knew that I was living in an amazing part of Texas.  The final piece to the puzzle for me was that I realized that my new home town was getting little attention from the world other than the fact that it was the home of Dell.  As truly amazing as that fact is, it is only a part of what Round Rock and Williamson County are all about.  So I decided to launch Your Local Color.com and the rest is history.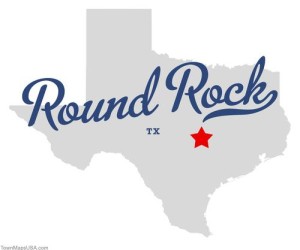 When we moved here there were 60,000 people living in Round Rock.  That number has greatly increased until at last count, Round Rock boasted a population of over 100,000 people.  That's impressive by any standard.  Round Rock is one of the fastest growing cities in the United States and Williamson County is ranked very highly too.
If you have noticed that I haven't mentioned Austin until now, well, that was on purpose.  As wonderful as our Southern Sister City is, and as deserving as she is of the attention she receives, there are other places and people close by that deserve a little of the spotlight.  Williamson County now boasts over 450,000 people and is the home of some outstanding communities full of truly remarkable people.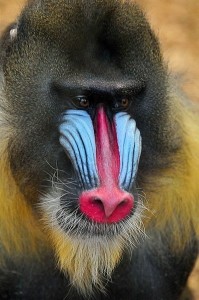 Why the crazy monkey face?  Well, our logo is a representation of a mandril's face,  a type of baboon found in the central and western part of Africa.  The mandril's face, especially the leaders of the troops, really stand out and help friend and foe alike know who they are dealing with.  It is a fact of nature that God created these creatures the way they are so that they would stand out and get noticed.  That is our tag line as well.  We want to help local service organizations, businesses and individuals in our community stand out and get noticed.
My wife Heidi has joined with me to make this a family operation.  Heidi, also a Baylor MBA and a CPA, planted the seed in my mind to put my marketing training and talents to use on the internet.  The internet is still the wild west right now but we felt that if we kept our focus narrow and worked like crazy, we could make this a success.
Heidi started her professional career as an accounting instructor at Hankamer School of Business at Baylor University.  After the birth of our son, Heidi was a home maker for many years until after the birth of our daughter.  In 1997, Heidi reentered the workforce as a Research Project Administrator to the Dean of Texas Tech School of Pharmacy – Amarillo.  Heidi is now an Instructional Resource Developer with the Texas Health and Human Resources Department.