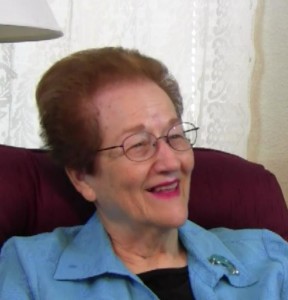 The kitchen was where the real business of our family life happened in the home where I grew up.  We would gather there literally from all over the world.  Mom's relatives from England would show up in that room.  Dad's old war buddies and his extended family from Ohio would make their way to that kitchen from time to time.  My brothers and sister would make a beeline straight to that kitchen as they started or finished their many trips out of and back to Waco.  Girlfriends, boyfriends, wives and husbands, new grand kids, college roommates, and anybody that tagged along with one of us for a cup of tea and a bite to eat were welcomed by mom and dad into that room, and they always had a place around that table.
It was also a place where we hashed out our family issues.  Believe me, there were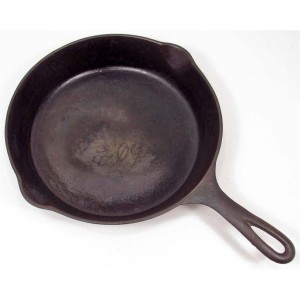 a few.  My brother Philip was always happy to point out a little dent in mom's knotty pine cabinet door that was the result of a disagreement he had with her.  As I recall, the dent was caused by a small frying pan that my tiny mom snatched off of the stove and winged at his head.  It missed his head, made a dent in the cabinet and created a family story that never grows old and always makes us laugh – always.  I could never look at that spot on the cabinet again without a belly laugh.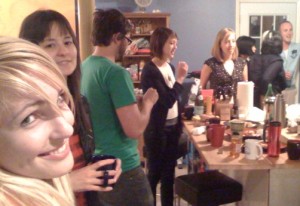 I know, I know…  A little too personal, right?  No!  That was us, that's what happened in that room, and that is who we still are.  We were and are a lot of things, but polished and elegant are not qualities you would use to describe us.  Neither was that room.  It was just as rough and interesting as the family that filled it.  It was very much like the living room I told you about earlier.  The same knotty pine panels were on the kitchen wainscoting and on the cabinets.  Faux wrought iron cabinet handles, dark forest green tiles on the counters, and the same wagon wheel chandelier that hung in the living room was right above the kitchen table.  That wagon wheel chandelier didn't last long.  Dad would constantly bang his bald head on it, swear and send it swinging wildly.  When mom finally updated the kitchen, it was bye-bye wagon wheel.
Dorothy says that the kitchen is the "heart of the house."  It certainly was for our family. [Read more…]