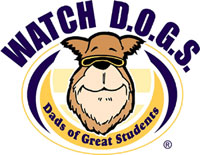 The school year is well underway, and kids and teachers are back in their routine. Parents are too. Moms and dads everywhere are going through the same old morning routine. Part of that routine is going through check lists before their kids leave the house. Are they dressed appropriately? Are their book bags full? Are their lunches packed? Are the gym bags ready with clean shorts and t-shirts? The list goes on and on.
When the checking is done, we send them out the door to catch the bus, or we load them in the minivan so we can drop them off by the flag pole. Okay, that job's done now and we can get to work. We don't have to worry about anything until it's time to pick them up again. It's all good. Just set and forget, right?
Well, not so much anymore. I think we all know how much things have changed.
It's not a good idea to assume your kids are fine on autopilot. A lot of your kid's life happens between dropping them off and picking them up.  It's a good idea to know about that stuff. It's an even a better idea to spend some time there so you know exactly what's going on. [Read more…]