February Is All About The Heart
By: Laura Krebs-Holm, MS, RD, LD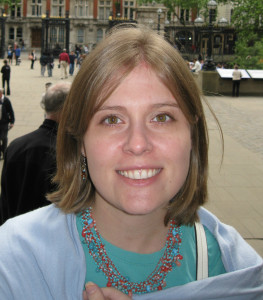 February is all about the heart. This time of the year, we see red and pink heart cutouts in almost every store and in ads. It's the time of year to tell your Valentine how much they mean to you. But that's not the only heart that matters this month. February is also National Heart Month.
We all know how we should eat for a healthy heart, right? At times, it can be pretty confusing. It seems like every few months, new research contradicts what we previously thought. We are constantly learning new things about how our body's cardiovascular system works, what damages it, and what doesn't. So what do we know? Here are some myths and facts:
Eggs don't contribute to cholesterol the way we previously thought. In the past, it was believed that the cholesterol you find in the egg's yolk would raise your blood cholesterol levels. But new research is finding that isn't always true. Now we believe that having one egg yolk a day is probably fine for most people, even those at risk for heart disease. Egg whites don't have the cholesterol found in egg yolks, so it is fine to eat more of those.

Many people think that you should swear off caffeine to improve your heart health. That is because caffeine acts as a vasoconstrictor, meaning it causes blood vessels contract and become narrower. But researchers now believe that having one or two servings of a caffeinated beverage is fine and won't adversely impact your health. Additionally, some of the natural compounds found in coffee and tea carry antioxidants that are beneficial to your health.

Beware of a fat-free diet! Not all fat is bad fat. We now know that the fats found in plants like in nuts, olives, and avocados are healthy for us. That's because these oils are unsaturated, and won't contribute to plaques in our arteries. In some foods, like salmon and flax, the fats also have omega 3 fatty acids, which also contribute to heart health. We actually need fat in our diet to help our body absorb certain nutrients and to help it function properly!

You should watch your salt and sugar. Sodium does increase our blood pressure, and can contribute to hypertension, which is chronically high blood pressure. We also now know that people who eat a lot of added sugars, like those found in baked goods, candies, sodas and processed foods, are more at risk for heart disease.

Whole grains are awesome! Grains like brown rice, barley, quinoa, and whole wheat pastas and breads have a lot of fiber. And fiber works sort of like a Roomba; it goes throughout the body and collects the bad cholesterol, LDL, and shuttles it out of your body!
The Mediterranean Diet is a good bet. More studies have come out recently that show that a diet high in fruits, vegetables, whole grains, fish and lean proteins, and healthy fats like olive oil, are probably one of the healthiest "diets" or ways of eating!
So, this February, give your loved ones a gift they're sure to appreciate – taking care of their heart and your own!
Related Posts:

Meet Adrien Paczosa, RD, LD, CEDRD, of iLiveWell Nutrition Therapy
Working On New Year's Resolutions?  Mary Ann Conroy, RD, LD, Shares Simple Ideas To Meet Your Weight Loss Goals
Editor's Note:  This post continues a series of articles on health and wellness through nutrition.  All of these articles will be authored by the Registered and Licensed Dietitians associated with iLiveWell Nutrition Therapy out of Cedar Park, Texas.   iLiveWell Nutrition Therapy was founded and is headed by Adrien Paczosa, RD, LD, CEDRD.  Adrien and her dedicated team will be contributing various articles designed to contribute to our knowledge and understanding of how our diet can effect our lives.  If you would like to subscribe to iLiveWell Nutrition Therapy's newsletter, please click here.  If you want to make contact with Adrien or any of her team at iLiveWell Nutrition Therapy, please visit their web site or just click here.