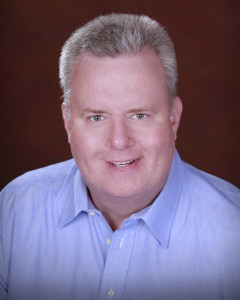 Planning for the end of your life is a difficult subject to discuss at any age. No one knows what's coming next, but your eminent passing could not possibly be one of the options, right? Well, not so much for me just now. Now that I find myself in my mid 50s, I catch myself thinking about that subject more frequently. It's not a morbid curiosity, it's because people I know who are around my age are starting to pass away.
Gulp!!
Yogi Berra is credited with saying, "It's tough to make predictions, especially about the future." Well, here's a prediction I am prepared to make now: I will die. I'm not especially looking forward to that fact, I'm just closer to that day now than ever before, and I know it isn't such a remote possibility.
Now that I've got that off of my chest, I'd like to think about what I could do to prepare for it. There are many things I could do, not for myself but for my family.
What Has Dying Have To Do With Real Estate?
Here we are at part four in my series addressing the needs of senior homeowners and their families when they are getting ready to buy or sell a home. A senior homeowner should begin planning for their own passing.  Again, lining up your "ducks" is not too much of a conceptual hurdle to clear, but this matter is certainly worth considering for both emotional and financial reasons.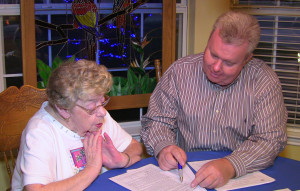 Jeff Arnold, SRES, of Texas Land & Lifestyle [l], LLC, is a huge wellspring of information on the subject of the needs of the senior homeowner. As a local Williamson County real estate agent, and as an SRES (Seniors Real Estate Specialist) he is specially trained to assist the senior homeowner and their families.
An SRES is trained to partner with a team of professionals who can bring their expertise into the process. It's never smart to go it alone, especially with the senior homeowner. It takes quite a lot of help to make sure the entire process runs smoothly.
One group of professionals Jeff works with are funeral pre-needs professionals. Recently, I met with Jeff and two Community Service Counselors with Cook – Walden Davis Funeral Home in Georgetown, Elizabeth Quintero and Jill Mast.
What Are The Points That Jeff and Elizabeth Will Cover?
The major emotional and financial issues to consider.

The three main considerations to take into account with pre-need planning.

Does life insurance count as pre-need planning?

What precautions to take while traveling.

What are the issues to consider after the funeral?
I know first hand how pre-needs planning can ease the blow to survivors. Both of my parents planned for their eventual passing, and their foresight made all of the difference in the world. The burden of their passing was certainly eased for the entire family by the steps they took.
 Related Posts:
Georgetown Real Estate Professional, Jeff Arnold, Shares About the Needs Of The Senior Homeowner
Georgetown Real Estate Professional, Jeff Arnold, Shares About The Three Biggest Concerns Of The Senior Homeowner
Georgetown Real Estate Professional, Jeff Arnold, Shares About The Importance of The Listing Agreement To A Senior Homeowner
[1]  While Jeff is employed by Texas Land & Lifestyle, his license is held by Bella Casa Realty in Round Rock.  He is a member of the Williamson County Association of Realtors as well as the Highland Lakes Association of Realtors, giving him access to MLS data to support clients around the Austin metro area as well as the Highland Lakes region.