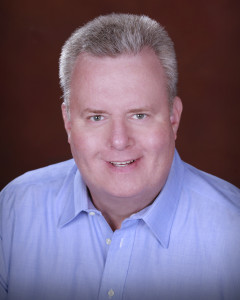 It's not easy selling the home you've lived in for more than twenty years. In every corner, on every bookshelf and in every room there is a special memory. Its emotionally wrenching to let it all go and that is just the beginning of the considerations you must keep in mind. There are so many hurdles to leap over, and to get it done with the least amount of emotional pain, the senior home owner and their family are going to need some help.
Enlisting the help of your adult children or other family members is a good first step. "Many hands make light work" they say. However, even with the enthusiastic and sincere help of family and friends, you are still in for some strong headwinds if you don't line your ducks up early on.
One duck you really want to line up first is your real estate agent. Don't even get me started on "for sale by owner." I bought a Sell Your Own Home For Dummies book years ago, and I didn't get out of the first chapter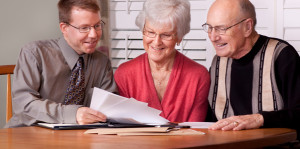 before I ran screaming to the real estate section of the yellow pages. Hiring a real estate agent was the best first decision we made selling any of our homes. I can say first hand that getting a competent and understanding real estate agent is well worth it and an essential first step for any home owner. Period.
Jeff, Help Me Understand the Listing Agreement
Welcome to part three in my series addressing the needs of a senior homeowner and their family when they are getting ready to sell a home. As I have written before, this is not gene splicing, but it can get complicated, and it requires a good understanding of all of the details and the hidden perils that are involved.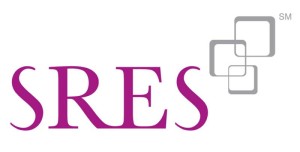 Jeff Arnold, SRES, of Texas Land & Lifestyle, LLC., is a perfect source of information on helping the senior homeowner attend to those details and avoid the perils. Jeff is a local Williamson County agent who serves the Austin Metro area. He is familiar with our market, the laws applicable to our state, and as an SRES (Seniors Real Estate Specialist), he is specially trained to focus on the unique needs of the senior homeowner and their families. In the attached video, Jeff take some time to "demystify" the Listing Agreement, and how you can use it to help find the perfect real estate agent. Please watch the attached video.
The Listing Agreement
The listing agreement is not only a good document to become familiar with, it is also a great way to find out if the agent you are interviewing is a good personality match for your as a senior homeowner. It's easy enough to find a really competent agent, but once you've done that, the next task is making sure that you're going to be able to work well with each other.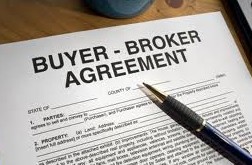 The Listing Agreement, or listing contract, is the written document that defines several details of the relationship between the real estate broker (not the agent you are working with) and the owner of the property. Among other items, it specifies how long the agreement will last, what price you are asking for the home, and how the broker will be compensated for the sale. The listing agreement also addresses all of those special little fixtures attached to your home that are either going to stay with the home or will leave with you. This is important so keep reading.
This special provision section of your Listing Agreement can head off any problems that might arise between the homeowner and any prospective buyer. Anything that is attached to the house is considered "real property" and it is expected to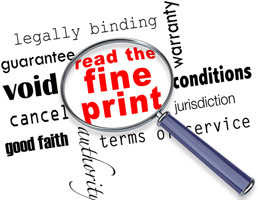 stay with the house. If you have any item that you intend to take with you to your new house, and it is physically attached to the old house, you might have a problem if you don't specifically include that item on the list of special provisions section of your Listing Agreement.
If you plan on taking with you that elk horn chandelier your grandfather made for you, or that Tiffany lamp hanging over the tub in the bathroom, you must include those items in the Listing Agreement. If you don't take this step, you open yourself up to potential heartache and legal battles. One way you can avoid this heartache is simply to removed those items you want to take with you and replace them with something you don't mind leaving behind.  There are plenty of good quality replacement fixtures at any of several home improvement stores we all know about.  If for some reason you are unable to replace those items before you start marketing you home for sale, make sure that you specify that these fixtures will not be part of the sale in the Listing Agreement.  Your agent will know that and needs to take the time to carefully explain that to any homeowner.
Find Out If Your Realtor is a Good Fit for You
Jeff believes that how the prospective agent handles explaining the details of the Listing Agreement is a great way to judge if you are both a good fit. Most, but not all agents will bring a Listing Agreement to a listing appointment interview, so it would be a good idea to ask the agent to bring their Listing Agreement document along for that discussion.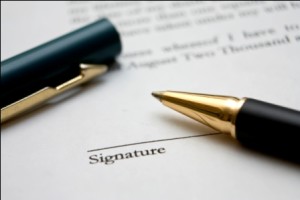 As I explained earlier, there are a number of very important and legally binding considerations that are a part of the Listing Agreement. A senior homeowner and their family will want an agent who is patient and careful enough to take the time to fully explain this important document. If an agent is unwilling or unable to take that time, it is a good idea to continue interviewing agents until that person is discovered.
Okay, John.  Let's Wrap This Up!
Right before my wife and I got married, I helped her move out of her beautiful, off-campus apartment and into our horrible married student apartments at Baylor. It was a tough move. It was tough for me because she had more stuff than I could have ever imagined possible for one person to own, and for her, it was tough because she spent several very important and very happy years of her life there. Letting that all go was not easy for her. As we left her room for the last time, she burst into tears and it wasn't because of the horrible new apartment she was headed for.
If moving from one apartment to another can be that emotionally draining, imagine picking up and moving an entire home after living there more than twenty years. Imagine also how much easier it would be if your real estate agent was patient and careful enough to fully explain to you and your family in plain language just what was involved in a document as important as the Listing Agreement.
You really should take some time to understand that important document, and you should take some time to find an agent who is able to understand you and your special needs.
Related Posts:
Georgetown Real Estate Professional, Jeff Arnold, Shares About The Three Biggest Concerns Of The Senior Home Owner
Georgetown Real Estate Professional, Jeff Arnold, Shares About The Needs Of The Senior Homeowner