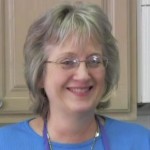 I'd like to share a great roasted tomatoes recipe that is one of our family favorites. I really enjoy the deep, sweet, smoky flavor of these tomatoes right out of the oven or even the refrigerator! They are great on salads, sandwiches, wraps, pizzas or anything where you need a pop of flavor.
I use the broiler pan from my oven to roast the tomatoes. It is a big pan and has the sides needed to contain any juice that comes out of the tomatoes as they cook. Also, it is coated with enamel, which is a safe cooking surface for acidic foods.
Please watch the attached video to see how easy this recipe is to make.
I use bacon drippings as my fat of choice. I no longer cook with olive oil or other vegetable oils because at high temperatures those fats become unstable and break down.
As I have been researching this topic, I have come to believe that the traditional fats that our parents and grandparents grew up with are the best fats to use for cooking. Watch for a post on this topic in the near future.  In the meantime, here is a great article on the subject of dietary fats featuring nutritional scientist Dr. Mary Enig, from the University of Maryland.

I use Kirkland brand no-salt seasoning that I got at Costco. I really like it, as it contains many different flavors. I have also used Mrs. Dash, or you could use Sunny Paris seasoning from Penzey's spices, or simply use salt and pepper. Check out the images and links below to find these resources.
I hope you try this recipe soon. Let's eat!
Roasted Tomatoes
The Ingredients
16 Roma tomatoes
No-salt seasoning (Your Favorite)

Salt
Freshly ground pepper
3 T. fat or oil of your choice
The Juicy Details
Preheat the oven to 400°.
Cut the stem end off of the tomatoes and cut them in half lengthwise.
Spray your pan with cooking spray or line with parchment or foil. Make sure your pan has sides. I use the broiler pan that came with my stove, but you could use a cookie sheet or jelly roll pan with sides.
Place the tomatoes cut side up on the pan. Sprinkle generously with seasoning, salt and freshly ground pepper.
Drip the fat (I use bacon drippings I keep in my frig) or oil over the top of the tomatoes and bake for 1-1 ¼ hour depending on the size of the tomatoes. The tomatoes are done when they're a little brown on the edges and have shrunken a bit.
Take the pan from the oven and let the tomatoes cool. Place in a glass jar and cover with a small amount of olive oil. Keep in the refrigerator for up to 2 weeks.
Seasoning Product Suggestions

Penzey's Spices Sunny Paris Seasoning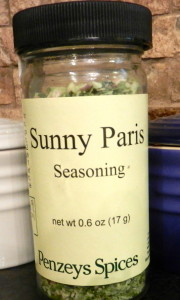 Mrs. Dash Original Blend Salt-free Seasoning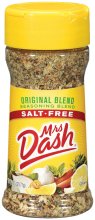 Mrs. Dash Southwest Chipotle Salt-free Seasoning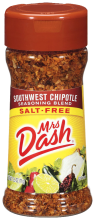 Kirkland Organic No-salt Seasoning