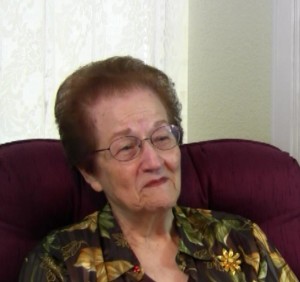 In the home I grew up in we had a formal dining room. We didn't use it all that much, but it was my mom's pride and joy. The main spot where family and friends gathered for conversation, meals, snacks and tea – no coffee for us because mom was English, don't you know! – was the kitchen table. However, mom wasn't one of those people who wouldn't let you into the dining room unless it was being used. You know that type! The kind of person who would basically rope off the dining room with some fancy type of crime scene tape, and start sweating bullets if you get anywhere near it. Mom was nothing like that, but she always kept it tidy, spotless and ready for action.
Mom eventually got a large, beautiful china cabinet where she showed off her good china, crystal, and the rest of her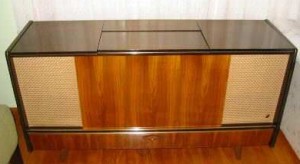 pretty stuff. The room was large with a huge picture window, that when the curtains and blinds were open, would flood the room with light. We had an old Grundig stereo console that worked perfectly as a buffet table in a pinch. It was boxy, rectangular and long and it had a beautiful dark finish. It was a classic design straight out of the '50s. You could just imagine Fred MacMurray standing by it in a smoking jacket and holding a smoldering pipe. Mom would throw a pretty cover over the stereo's cabinet and set it up right nice.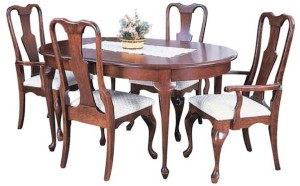 Then there was the table. It had a beautiful, dark wood stain with Queen Anne legs and classically tapered edge. The chairs were just like it except they had cloth seat covers. Mom was over the moon about it. It was the room's center piece. We used it at Thanksgiving and Christmas pretty exclusively. There were other infrequent occasions when the whole crew– there were a lot of us – got together for some family hoedown when it served extra duty, but it was mainly Christmas and Thanksgiving.
Both my parents were proud of that dining room. They worked very hard their whole lives and it gave them so much pleasure to have a nice place where their family could gather for special occasions. It is a very happy memory for me.
Staging Your Dining Room for the Sale
Here we are with the fifth installment in our series on home staging. In this post, Super Stager and fount of staging knowledge, Dorothy Featherling,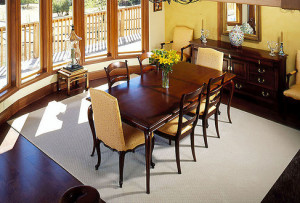 owner of Stage & Sell in Georgetown, Texas, shares her ideas, tips and tricks on how to prepare your dining room to impress a potential buyer. In the last post, Dorothy shared her ideas on getting the center of family life, the living room, ready for sale. Well, you've convinced them that your living room is a den of relaxation, and now they're headed for the dining room. Is it ready? If not, Dorothy has some ideas for you.
Don't Let Your Stuff Get In The Way of Your Home Sale
Remember what Dorothy always says, "We're not trying to sell your stuff, we're trying to sell your  house."  You probably have your dining room set up like my mom's with all of your treasures out on display, and that's great, but having all of that stuff out on display when you're selling your home distracts a potential buyer. They're trying to imagine where they would put their stuff, and they can't do that while they are admiring yours.
Issues to Consider When Staging Your Dining Room
Dorothy shares great tips and ideas in the attached video. If you are looking for some ideas, please take a few minutes to watch and listen to Dorothy share her suggestions about what you should consider while staging your dining room. Here are a few teasers:
Less is always more. Haven't you heard Dorothy say that before? Store away all non-essential furniture. Furniture clutter in the dining room takes away from a sense of space. Space is essential in a dining room for comfort and appearance. Less furniture means more space.
Seriously consider removing the china cabinet from the dining room. It adds space to the room. If you can't remove the cabinet at least remove  all of the stacks of china, crystal and personal items. Leave one or two items on each shelf for show, but the rest should be out of sight.
What else does Dorothy always say? Clean, Clean, Clean. Take a look at your chandelier. Have the spiders been busy up there?
Critically examine your rugs, wall art and furniture accessories. Look to these features to add color to the room. Remember that Dorothy always suggests neutral colors for the walls.
Find out just exactly how much you should do to increase the amount of natural light in the dining room. You've heard that one before, right? Dorothy really shares some great ideas on this subject, so watch the video.
Okay, Let's Wrap This Up, John
That old dining room is long gone.  After dad passed away and mom moved out of the house, it faded away into memory.  However, I can close my eyes and see it just as it was. My clearest memory is just how it was at Christmas with the tree decorated and placed in front of the big picture window. The table is overflowing with food and covered with mom's best stuff. There she is at one end of the table in her best Christmas clothes and still wearing an apron. There's always something else that needs to be set out, and she's like a jack-in-the-box shooting in and out of the kitchen. Dad's at the other end wearing that worn out green sweater he wears every Christmas and carving the turkey. Of course he is nagging at mom to get out of the kitchen and sit down at the table. Oh man, how they loved it all. Wow, heavy sigh!!
I love those memories.  They make me smile and laugh. However, it would be impossible to convey that value to someone else who – and rightly so – is more interested in building their own memories in that same dining room. Watch the video so you can listen as Dorothy teaches you how to make it perfect for someone else to imagine their own family dinners there.
I'm sure Dorothy would love to visit with you if you are looking for help from a Home Staging Professional.  If you have any questions, or if you are looking for some help getting your home staged for sale, visit Dorothy's website or just click here.
 Related Posts: