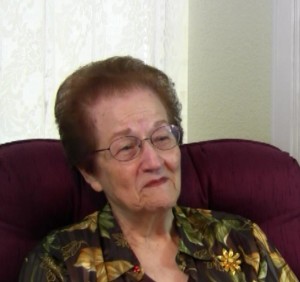 The living room used to be the center of family life in the American home. It certainly was for me while I was growing up. I can still see my mom and dad in their easy chairs watching TV, snacking on salted peanuts or M&Ms, and a cat on a lap or two. Memories of me and my pets curled up by the fire place watching Little Joe and Ben Cartwright tame the old west are as clear today as if they just happened.
The people who lived in our house before mom and dad bought it must have been very interesting. The living room had a red brick fireplace with a beautiful oak mantle, the rest of the room was decorated with a western theme. Tan, horse-head covered wall paper and a huge wagon wheel chandelier were two features that stand out. Dark knotty pine wainscoting surrounded the room, and, of course, my dad's gun cabinet along the back wall. I think the wagon wheel chandelier might even still be there.
I can remember every detail about that room and all of the changes. Over time mom and dad – mainly mom – tweaked it, changing the carpet a time or two, getting rid of the horse-head wall paper, adding built in bookshelves, and creating a large opening to the dinging room. I think my memories are so strong because we shared so much life there. Warts and all, in that room we were a family.
Staging Your Living Room for the Sale
Here we are with the fourth installment in our series on home staging. In this post, Super Stager, Dorothy Featherling, owner of Stage & Sell in Georgetown, Texas, shares her ideas, tips and tricks on how to prepare your living room to impress a potential buyer. In the last post, Dorothy shared her ideas on getting the entryway in shape. Well, you've blown their socks off with your entryway, and now they are heading straight for the living room. Is it ready? If not, Dorothy has some ideas for you.
Don't Let Your Stuff Get In The Way of Your Home Sale
Like I said above, American living rooms are the focus of our family's life. Maybe you've spent years getting it just right for you and your loved ones.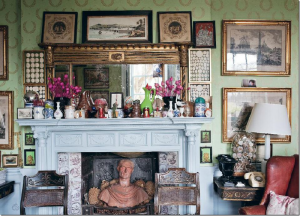 It's a comfortable welcoming place for you all. That's great – no, it's beautiful – but a potential buyer is not thinking about how great it is for you.
Dorothy says, "They're not buying your stuff. They're buying your house." They're trying to imagine how great it will be for their family. You've got to help the buyer by keeping that in mind. Dorothy often alludes to the fact that staging any room in your home must begin with what will impress the buyer about the home – not about you.
Issues to Consider When Staging Your Living Room
Dorothy shares great tips and ideas in the attached video. If you are looking for some ideas, please take a few minutes to watch and listen to Dorothy share her suggestions about what you should consider while staging your living room. Here are a few teasers:
Less is always more. Store away all non-essential furniture. Furniture clutter makes it more difficult for a buyer to imagine how they would arrange their things. Less furniture means more space.
Store away all of your personal collections, trophies and pictures for the same reason. They also distract the buyer.
Fireplaces add much in the way of value for your home. Make sure that the fireplace is in great shape, and is a featured focal point in the room.
Thin out the books on the shelves in the living room. Show how much space the buyer will have access to if they buy the house.
Critically examine your wall hangings, art and furniture accessories. Look to these features to add color to your living room and not the fire engine red paint on your walls. I think Dorothy would suggest you repaint the red walls in a neutral color .
Find out just exactly how much you should do to increase the amount of natural light in the living room. Dorothy really shares some great ideas on this subject, so watch the video.
Many of the happiest memories I have are of shared lives in our old living room. I can see all of the features: that crazy wagon wheel chandelier, my dad's worn out easy chair, my mom's side table piled high with her books, our pictures, all of the stuff we had on our mantle, cats and dogs lounging around on our laps or at our feet. Wow, heavy sigh!!
All of those memories are treasure to me. They mean so much. However, it would be impossible to convey that value to someone else who – and rightly so – is more interested in building their own memories in that same living room.
I'm sure Dorothy would love to visit with you if you are looking for help from a Home Staging Professional.  If you have any questions, or if you are looking for some help getting your home staged for sale, visit Dorothy's website or just click here.
 Related Posts: