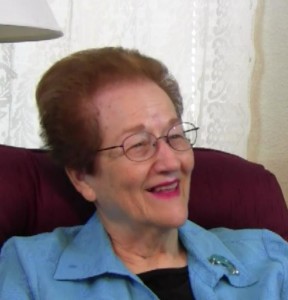 The kitchen was where the real business of our family life happened in the home where I grew up.  We would gather there literally from all over the world.  Mom's relatives from England would show up in that room.  Dad's old war buddies and his extended family from Ohio would make their way to that kitchen from time to time.  My brothers and sister would make a beeline straight to that kitchen as they started or finished their many trips out of and back to Waco.  Girlfriends, boyfriends, wives and husbands, new grand kids, college roommates, and anybody that tagged along with one of us for a cup of tea and a bite to eat were welcomed by mom and dad into that room, and they always had a place around that table.
It was also a place where we hashed out our family issues.  Believe me, there were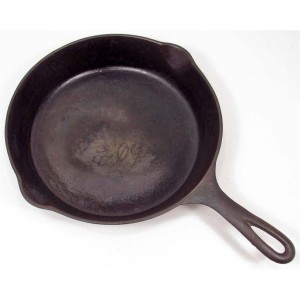 a few.  My brother Philip was always happy to point out a little dent in mom's knotty pine cabinet door that was the result of a disagreement he had with her.  As I recall, the dent was caused by a small frying pan that my tiny mom snatched off of the stove and winged at his head.  It missed his head, made a dent in the cabinet and created a family story that never grows old and always makes us laugh – always.  I could never look at that spot on the cabinet again without a belly laugh.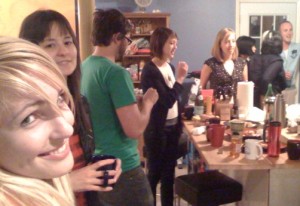 I know, I know…  A little too personal, right?  No!  That was us, that's what happened in that room, and that is who we still are.  We were and are a lot of things, but polished and elegant are not qualities you would use to describe us.  Neither was that room.  It was just as rough and interesting as the family that filled it.  It was very much like the living room I told you about earlier.  The same knotty pine panels were on the kitchen wainscoting and on the cabinets.  Faux wrought iron cabinet handles, dark forest green tiles on the counters, and the same wagon wheel chandelier that hung in the living room was right above the kitchen table.  That wagon wheel chandelier didn't last long.  Dad would constantly bang his bald head on it, swear and send it swinging wildly.  When mom finally updated the kitchen, it was bye-bye wagon wheel.
Dorothy says that the kitchen is the "heart of the house."  It certainly was for our family.
Staging Your Kitchen for the Sale
We're at it again with the sixth installment in our series on home staging.  In this post, Super Stager and wellspring of staging ideas, Dorothy Featherling, owner of Stage and Sell in Georgetown, Texas, offers up more expert advice on how to get that most important part of your home ready to wow it's next family.  You've followed the advice Dorothy offered up in the last post, and you've convinced the buyer that your home office is the perfect place to happily toil away at that house.  Now, let's show them your kitchen is the perfect place to take a break from work and relax with a sandwich and a cup of coffee.
Don't Let Your Stuff Get In the Way of Your Home Sale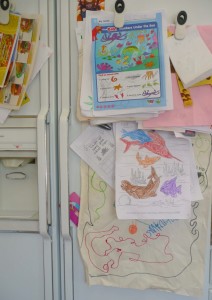 The kitchen is where we spend so much of our family life.  We decorate it with our kid's art, we pile schoolbooks and recipe books in every nook and cranny, and fill every inch of the insides of our cabinets with Tupperware and never-used plates, pots and pans.  The pantry is crammed with years of our various attempts at mastering obscure and interesting culinary projects.  In our pantry, there's the half full bottle of port wine vinegar, a couple of bags of three-year-old fruit flavored pasta, and an unopened box of Chicken Tikka Masala we just had to have six years ago.
Next to that obscure stuff, you'll find the usual half-used boxes of pancake mix and, of course, no pantry would ever be complete without the round HEB store brand container of oatmeal.  Think that's bad?  We haven't gotten past the first shelf.  If your pantry is like ours, you can't even see the floor.  Dorothy has three words for all of that stuff:  Edit..Edit..Edit.  It doesn't matter that the person nosing around your kitchen has one in the same shape in their own home, if they can't see how they would fit their mess into your kitchen, you're in trouble.  Well, you know what Dorothy would say.
Issues to Consider When Staging Your Kitchen
I really appreciate what Dorothy has to say about the kitchen because it is such an important part of your home sale.  A kitchen that needs a lot of work is going to be a deal breaker for a lot of people.  Dorothy often reminds us that people really want to move into a home that doesn't require any fix up at all.  The closer you can get a buyer to believe that is true about your home, the closer they'll come to making an offer.  Here are some of her tips:
Less is always more.  This is just as true in the kitchen as it is anywhere else in your home.  People are looking for space.  You can give that space to them by getting out of sight some or most of your stuff.  Dorothy says you're going to have to pack it up anyway, so this tip will give you a head start on that, plus you have a better looking kitchen in the bargain.
There are a lot of trendy and highly personal approaches to decorating a lived-in kitchen.  It's great that you have your birdhouse collection across the top of your cabinets.  They're beautiful and fun, but Dorothy says that it decreases the kitchen's physical space, is interest specific, and keeps the buyer distracted.  If you're going to take your decorations to your new home, box them up now.  The tops of your cabinets should be bare.
All of the kitchen appliances and fixtures that are staying with the home have to work perfectly.  If they don't, get them fixed or replace them.  Even if they work perfectly, if they are visually in bad shape, you need to clean them up or replace them.  A rusty stovetop or a moldy dishwasher door could signal to the buyer that these appliances are on their last leg and might have to be replaced soon.
Are your cabinets a little tired looking?  You might not have to go to all the trouble and expense of painting or replacing them if a shiny new handle will do.  That's really a great idea.  You see there?  Dorothy just saved you a ton of money.
Don't use air fresheners or scented candles too much.  Don't try to change how you think your home smells with these unnatural and artificial scents.  Air fresheners, scenties, plugins, fragrance lamps and other devices you might use can have the opposite effect you're looking for.  More and more people are claiming that those artificial scents are at best annoying and at worst, they can sink your sale.  It's better to get your home professionally cleaned to remove those odors than to mask them.
Okay, Let's Wrap This Up, John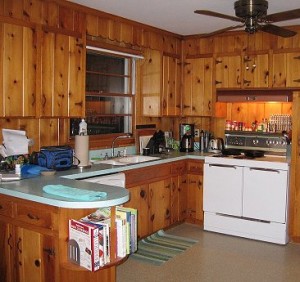 That old kitchen dramatically changed even before mom finally left that house to live with my amazing sister.  Those beautiful old knotty pine cabinets were replaced, and so the dented door is long gone.  Well, not entirely.  I can close my eyes, and I can see that dent right now.  I can hear Philip choking with laughter and mom laughing so hard she can't catch her breath while at some past gathering he tells us all how the dent got there.
While my eyes are closed, I can see my mom in her stained and threadbare apron flying around that kitchen getting food ready for the upcoming Thanksgiving family dinner.  Dad is sitting at his throne at the end of the kitchen table chopping up bread and celery sticks and dumping them into mom's huge Tupperware mixing bowl to get the stuffing ready for the turkey.  Family is rolling in from all over and hauling in boxes and bowls full of their best Thanksgiving side dishes.
Gallons of hot tea wash down platefuls of my mom's chocolate chip cookies.  Every five minutes or so howls of laughter explode at the table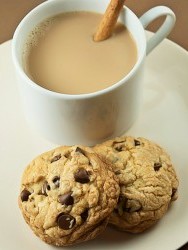 after Philip tells another one of his off-color jokes or Navy stories.  Oh my gosh, what good memories can be made in a kitchen.  I think it is fair to say that any person walking into the kitchen of a home they are viewing has to be thinking about a lot of things.  I believe that close to the top of that list has to be the happy times they believe will come out of using it.
If you are staging your home for a sale, what I think Dorothy would ask you to think about is how you can make it possible for the people who are looking at your kitchen to think about how they can build the same kind of memories for their own family that I have of mine.
I'm sure Dorothy would be very happy to visit with you if you are looking for some help from a home staging professional.  If you have any questions, or if you are looking for some help getting your home staged for sale, visit Dorothy's website or just click here.
Related Posts: