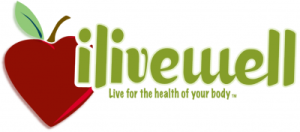 Recently Your Local Color.Com began hosting a new series dedicated to helping our readers and viewers learn more about wellness options available through healthy nutritional choices. The first in the series was by Mary Ann Conroy, RD, LD, and her topic was Happy New Normal 2014. This informative article and video provided practical ideas to help you to achieve your weight loss resolutions for 2014.
That article was, and the rest of the content of this series is going to be provided by the registered and licensed dietitians of iLiveWell Nutrition Therapy. iLiveWell Nutrition Therapy is a local health care business dedicated to helping its patients with nutritional counseling, both one-on-one and in the clinical setting.
iLiveWell Nutrition Therapy Owner and President, Adrien Paczosa, RD, LD, CEDRD, and her team of dietitians believe that nutrition therapy is not a one-size-fits-all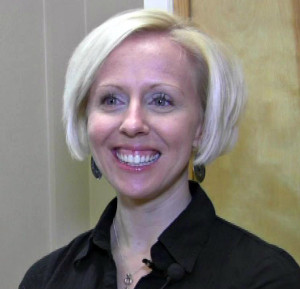 solution. Working with individuals and their specific situations, iLiveWell Nutrition Therapy works with their patients to find the best nutritional options for a variety of chronic conditions such as heart disease, diabetes, obesity and many others.
iLiveWell Nutrition Therapy also looks to balance their nutritional counseling with advice on the appropriate level of exercise and rest. Adrien and her team are firm believers that this comprehensive approach to wellness also involves learning about and implementing behavioral changes that lead to healthy life-long habits.
" Let food be your medicine and medicine be your food."                              –  
Hippocrates
Adrien graduated from the University of Illinois with a degree in Human Nutrition. Her professional experience included serving as a hospital staff dietitian and later the Director of Food Service and Nutrition at a 200-bed hospital in Chicago. Adrien is also a certified fitness trainer, so she is able to incorporate this expertise into the series as well.
A native Texan, Adrien returned home in 2006 and started her private practice, iLiveWell Nutrition Therapy, in 2007. Her practice not only specializes in general nutritional therapy, but also eating disorders. She has also broadened her clinical credentials by becoming a Certified Eating Disorders Registered Dietitian or CEDRD.
This series will provide practical and real world advice on a variety of subjects such as:
Healthy Grocery Store Shopping

Reading and Understanding Nutrition Labels

Healthy Snacking

Fast Food

What Exercise Works Best

Sleep and Rest

Eating Disorders

Food and Mood
I was able to interview Adrien after a recent talk she gave at a local gym, Austin Simply Fit. This video is designed to not only introduce you to Adrien and the series, but it is also designed to give you an exciting taste of what is to come. Please watch the attached video to listen to Adrien talk what you have to look forward to.
Your Local Color.Com is very excited to bring this wealth of expertise and enthusiasm to our blog.
Related Posts:

Editor's Note:  All of these articles will be authored by the Registered and Licensed Dietitians associated with iLiveWell Nutrition Therapy out of Cedar Park, Texas.   iLiveWell Nutrition Therapy was founded and is headed by Adrien Paczosa, RD, LD, CEDRD.  Adrien and her dedicated team will be contributing various articles designed to contribute to our knowledge and understanding of how our diet can effect our lives.  If you would like to subscribe to iLiveWell Nutrition Therapy's newsletter, please click here.  If you want to make contact with Adrien or any of her team at iLiveWell Nutrition Therapy, please visit their web site or just click here.