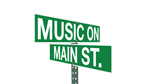 Music on Main Street continues to out-perform itself. Just when I think that the talent we get to enjoy couldn't get any better, it does. Not only that, but the weather continues to be spectacular. This past Thursday was just fantastic, and we all had a great time.
The band was Lost & Nameless. I guess some would call their brand of music country. On their website they call themselves "contemporary folk-rock." I just call them awesome. They are four very talented musicians, outstanding vocalists and great performers, and they had everybody's toes tapping.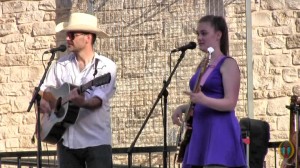 Round Rock itself was also represented by one of the members, Kimberly Zielnicki who wowed us with her outstanding fiddle playing and her crisp, clear vocals. You have got to take a few minutes to watch the attached video to see for yourself just how talented this band is.
The rest of the band was just as talented. Lead vocals and rhythm guitar was performed by Patrick Conway. Chris Peterson performed masterfully on fiddle and mandolin. Man, you've got to love a twin-fiddle performance. Kimberly and Chris were red-hot together. Finally, Keyboards and backup vocals were handled perfectly by Nathan Quiring. It was just a lot of fun.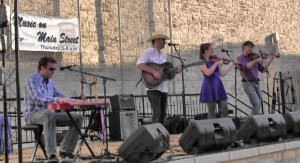 Curley's Carolina, TX Barbeque was there again dishing out their delicious BBQ sandwiches. If you're thinking about coming to Music on Main Street this Thursday and you're not in the mood to pack your ice chest, just drop on by and grab one of Curley's BBQ sandwiches and soak up the fun.
This Thursday you'll have the pleasure of being entertained by MilkDrive. Now MilkDrive calls themselves "Jazz-grass." I checked out their website, listened to their songs and was very impressed. You can definitely hear the blue-grass influence, so if you're a fan, you're in for a treat. I loved it.
If our beautiful spring weather holds out this Thursday, you'll have to drop by the Main Street Plaza across from the Library at 6:00pm for some more great entertainment. Stuff the kids, the dog, some lawn chairs or blankets in the minivan and show up for some fun. See you there…
Related Posts
Music on Main Street Features the Patton Sparks Band