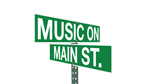 Rain threatened us again last Thursday, but the show went on. Nothing is going to stop Music on Main Street. This past Thursday it was The Jonathan Fox Band, and they rocked hard and chased away the clouds. Not to say we don't need the rain, we do, but a little pause while we had the chance to enjoy a great free outdoor concert is always nice.
Front man and relatively recent UT grad, Jonathan Fox, pulled out all of the stops covering some old crowd favorites and serving up some of his own original tunes. Originally from the DFW area, Jonathan's brand of Southern suburban country reminded me a lot of Pat Green with a few subtle Garth Brooks-ish undertones.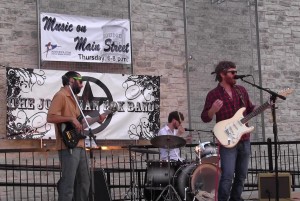 Still, I wouldn't try to paint The Jonathan Fox Band into any particular musical style. We got a taste of many different genres. We heard superb Beatles and Stevie Ray Vaughan covers, but we also heard a full spectrum of influences with Jonathan's original music from Jimi Hendrix to Jonathan's own brand of country. It was just great.
Please take a little time to watch the attached video to get an idea of what we all had the chance to enjoy this past Thursday.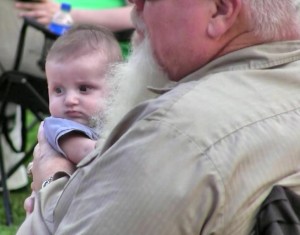 Don't forget what else is waiting for you at The Prete Main Street Plaza. Not only do you get to sample some of Central Texas' best in live music, but you also get a chance to enjoy some of Jay Yates' amazing BBQ from Curley's Carolina, TX Barbeque. The food is delicious.
This Thursday we have the opportunity to get in on something you don't get a chance to hear around here much, and that is Cuban style music. Cienfuegos will be on the Main Street stage with their multifaceted Latin style music that ranges from Salsa to traditional Cuban music.
Click here for a sample.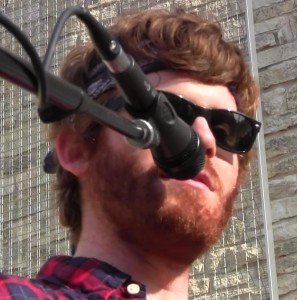 I love this style of music. When it gets started, I just imagine myself stretched out on a beach chair accompanied by a cold pina colada and a gentle sea breeze. That's just me. I think most people will want to get up and cut a rug. I think this next Thursday is going to be a must.
Again, thanks so much to the City of Round Rock, Scot Wilkinson and Kristen Brown for making this free outdoor music event available for us all to enjoy. Starting at 6 and lasting until 8pm each Thursday evening until the end of May, drop by, kick off your shoes, pull up a stump, and enjoy yourself. See you there…
Related Posts