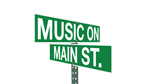 Another beautiful evening and lots of great free music courtesy of the City of Round Rock at Music on Main Street. This past Thursday it was the Patton Sparks Band and they were fantastic. They started the evening off with their original music, and although at times that can make you hold your breath while you wait for a good cover, these guys had our toes tapping with their first offering. Really great work, guys.
I have to tell a little short story here. Be patient. A long time ago and in another life, I was involved with an annual Heart Association fundraiser in Amarillo called the Country Tux Heart Ball. I had been a part of several of these fundraisers, and one of the most exciting parts was finding out who was going to be the band at the event.
One year we were all expecting a really big name, and when we found out it was an unknown country music act, we were all pretty disappointed…until he showed up and started singing. That unknown country performer was Brad Paisley. Sound familiar? Well, I think I just had that same experience with Patton Sparks.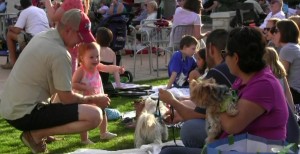 Take a minute or two and watch the attached video. You won't be disappointed, although you'll probably wish I hadn't edited out so much great music.
Music on Main Street never disappoints with the bands that show up to entertain, but great music won't be the only thing to greet you there. You'll also find some great BBQ from Curly's Carolina, TX Barbeque and cool treats from Flavorlicious Shave Ice.
Music on Main Street is a great way to get ready for the weekend. Besides that, it's also a soft place to land on a Thursday evening, and a little two-hour break from the day-to-day.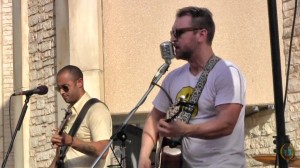 This Thursday you'll have the chance to enjoy the band Lost & Nameless. This is going to be very interesting. I'm no music authority, but I kind of think that if you love bluegrass you're going to love this band. I watched a couple of their videos and listened to their music. I liked it. On one of the videos I heard one of the band members call their style "fiddle driven folk rock." I think that's pretty accurate.
Regardless of what you'd call it, I thought that it was really good. I hope you have a chance to come by the Main Street Plaza this Thursday, May 1st at 6:00pm. I'm really looking forward to watching them perform and listening to their music.
Again, many thanks to the City for putting on this tremendous free event. Stuff the kids, the dog, some lawn chairs or blankets in the station wagon and show up for some fun. See you there…
Related Posts: