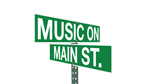 Well, it was a little rainy last Thursday on Main Street in Round Rock but that didn't keep the show from going on. Right on time the skies cleared, the sun came out and all was well with the world – Music on Main Street was there for us all to enjoy.
For our enjoyment this evening we were treated to Texas style bluegrass by The Sieker Band. I say "Texas Style," and I mean it, but there is an interesting back story to share about Rolf and Beate Sieker. Like most Central Texans nowadays, they weren't born here, and like most who enjoy this part of the world, they did get here as quickly as possible, they just traveled a little further.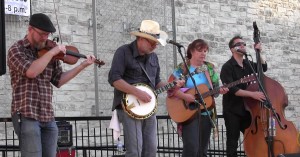 Rolf and Beate are from Germany, and in spite of this geographical distance from both Texas and bluegrass territory, their skill at playing in this American born style of music was just as spot on as if they spent their whole lives in the Kentucky hills and just stepped right off the front porch of an Appalachian mountain cabin. It was great.
They certainly flavored their bluegrass music with a lot of themes from our part of the country with some Texas Swing music, a little flavor of San Antonio Rose and a great original tune, You Can See Texas from the Moon.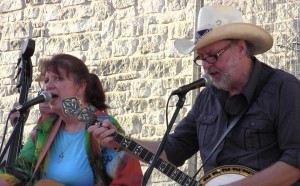 Rolf and Beate were a perfect couple on stage. Their vocals blended just as perfectly as Rolf's banjo playing and Beate's rhythm guitar. Andy Lentz's breakout fiddle playing was perfect as was Vance Hazen's driving standup bass.
Please take a little time to watch the attached video to sample a little of The Sieker Band's performance.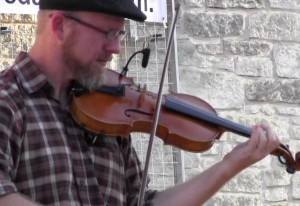 This Thursday, come early and tuck in on some of Jay Yates' BBQ fresh and hot from Curley's Carolina, TX Barbeque. After you're finished Curley's BBQ, you can top it off with a sweet treat from Mili and Sal Amato's Flavorlicious Shave Ice stand.
This Thursday on the Main Street Stage you will find The Jonathan Fox Band. This North Texas native brings to our ears an interesting country music influence described as coming from the "viewpoint of a millennial from Southern suburbia." Frontman Jonathan Fox is very popular on area college campuses from UT to A&M and everywhere in-between.
Check out his music here for a taste of what you can expect this Thursday.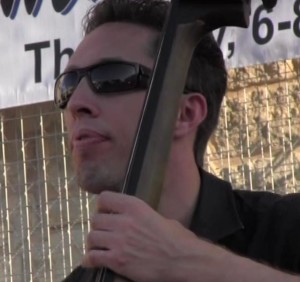 Many, many thanks to the City of Round Rock, Scot Wilkinson and Kristen Brown for bringing this amazing free music series to Main Street for us all to enjoy. For two hours from 6 to 8pm each Thursday until the end of May, you can drop your troubles, drop by, and soak in some good times and great music.
Stuff the kids, the dog, some lawn chairs or blankets in the buggy, and show up for some fun. See you there…
Related Posts: