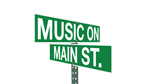 Beautiful weather, outstanding Music on Main Street entertainment, and good times all brought to you by the City of Round Rock. This past week the United States Navy's band Cruisers put on a show that was not only toe tapping but inspirational as well.
I come from a military family with three brothers who served in the US Navy, so I was instantly drawn to this talented group of musicians – just because. However, when the music started I had a lot more reason to be impressed. These sailors rock. It was awesome.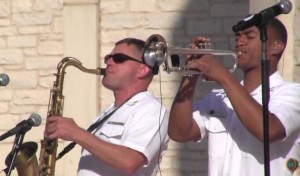 Our Navy has several bands that travel around the world entertaining our military and anyone lucky enough to catch a performance. It isn't all John Philip Sousa marches either. There's nothing wrong with a great march, but sometimes you just gotta rock out and the Cruisers did just that.
We did get a couple of old school Patsy Cline boot-scooters sung by Texas native, Musician First Class Shana Sullivan from Lufkin, but the rest was all downbeat. It was great. Please watch the attached video for a taste of this terrific performance.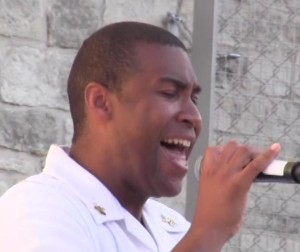 Once again, Curley's Carolina, TX Barbeque was there with BBQ sandwiches, as well as Flavorlicious Shave Ice. Don't miss the show if you are too hungry to miss dinner. It's right there on Main Street.
This Thursday we are going to get the chance to enjoy the Warren Hood Trio. Wow. You really need to check out their website by clicking here. You are really going to enjoy this band. They play a style of music that has been described as a "fusion of jazz/blues/newgrass and acoustic music."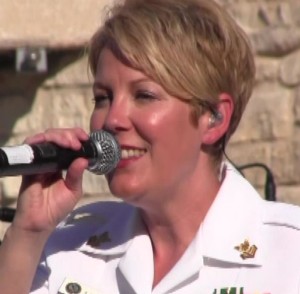 That's a lot of words for what I just call "good." I hope you have a chance to come by the Main Street This Thursday. Drop by at 6:00 and you'll have a two-hour slice of heaven. Looks like the weather is going to be great again too so no excuses.
Once more, we have to tip our hat to the City of Round Rock for putting on this musical treat for us. So stuff the kids, the dog, some lawn chairs or blankets in the buggy and show up for some fun. See you there…
Related Posts