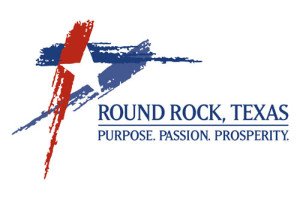 It takes a lot of people to make great things happen. My mom always said, "Many hands make light work." That's true, but there is always that person who is out front pointing, cajoling, schmoozing, directing, cheer-leading, or just basically leading. Regardless how you describe the techniques of leadership, what you are looking for is that person who can make things happen.
Round Rock's Neighborhood Services Coordinator, Joe Brehm, is doing that for the city, and the recently unveiled Tool Lending Center is a great example. I am sure that Joe would not want this story to be about him, but from time-to-time you've just got to stop for a second and tip your hat to those who accomplish great things.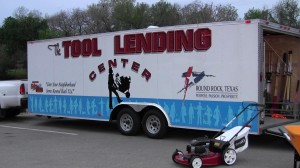 We just had the chance to witness one of those great things being accomplished. Saturday, April 5th, I was able to be present as the Round Rock Neighborhood Association unveiled their much anticipated Tool Lending Center. It was quite a big deal.
The Tool Lending Center is a twenty foot long trailer crammed with all of the tools and equipment that anybody would need to help clean up their neighborhood. All of the equipment can be checked out like a library book free of charge. It is a great example of how the public and private sector, along with dedicated individuals, can work together to get things done.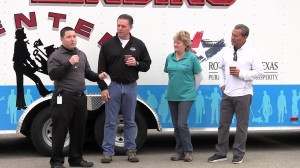 Although the Tool Lending Center is available for all of Round Rock's communities, it is especially important to note that there was an emphasis on making sure that one of Round Rock's older neighborhoods was included in this inaugural event. The Mayor and the Council are quick to point out that Round Rock's rapid growth will not leave legacy neighborhoods out.
The Mayor, Alan McGraw, was there as were many of Round Rock's City Council. A couple of really great speeches were made about this effort. I really liked Councilman Carlos Salinas' statement about how much our city continually works toward making things better. It's true. Just look around. This is just an amazing place to live and work.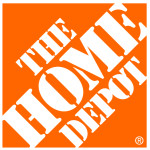 It really was a community effort too. The leadership of the Mayor and City Council, along with Joe's exemplary leadership is inspiring, but it would have all been a lot harder to accomplish without the hands and feet of many others.
Local businesses like The Round Rock Home Depot and Legacy Arbor Care really stepped up to help kick-off this project. The Round Rock Home Depot provided almost $6300 in material and financial support, including lawn mowers and weed trimers, among many other items. Legacy Arbor stepped up with an incredible bid on tree trimming which helped to get this done and with a much lower cost.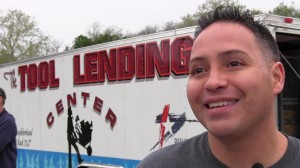 Speaking of hands and feet…A local church, Freedom Church, Pastored by Benito Fresquez showed up with close to a hundred volunteers to help with that day's cleanup project. Pastor Fresquez and his congregation didn't show up empty handed either. Not only did the church show up to offer their labor, they showed up with a $2000 check to provide further financial support for this effort.
It really was an inspiring morning. Please take a minute or two to watch the short video attached to this post to get an idea of the scope of this project and what it can mean to our neighborhoods.
If you would like to learn more about the Round Rock Neighborhood Association, The Tool Lending Center, or if you would like to learn how you can get involved, please click here.
Related Posts