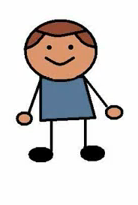 Of all of the stories I have written in this blog, this story has been the most challenging to write. How do you begin a story about hungry children that live in this community? This blog is designed to spotlight what is truly outstanding in the Williamson County area, and sadly this post calls attention to a problem that you just wouldn't expect us to have here. It is hoped that this story and the attached video will also give us a lot of reason to be extremely proud of our community and the people who live here – people who saw a problem and are doing something about it.
Our schools are doing a marvelous job of stepping up to the task of dealing with the student hunger problem with breakfast and lunch programs. These programs are very important tools in helping educators do their job. It's important and it's simple, kids who are well nourished perform better academically and tend to have fewer discipline problems. Feeding an undernourished student is a win-win.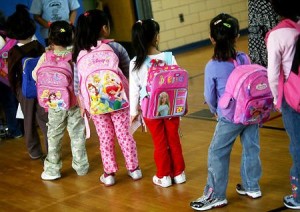 Even with these programs in place, many teachers notice that some of their students still have performance and behavioral problems, but interestingly for many students, these problems tend to show up at the beginning of the week and noticeably improve as the week progresses. Tying these facts together led many of our educators to conclude that these kids are not getting the food they need over the weekend. They show up Monday hungry and so do all of the problems that go along with hunger.
The meals that the school system provides these students at the beginning of the week don't have their full effect until 48 hours after that first breakfast. I am told it takes that long for the child's body and brain to benefit from that food. What that really means is that you can count on two lost days of learning and a spike in behavioral problems while that child's body absorbs the nutrients it has been deprived of over the weekend.
So what do teachers and administrators do? Schools are tasked with an increasing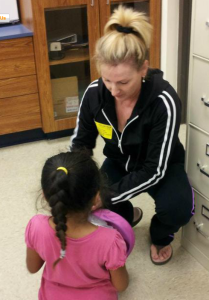 number of jobs, but providing weekend meals isn't one of them – yet. One teacher at a local Round Rock elementary school decided to take matters into her own hands and began providing seventeen of her students food for the weekend out of her own personal resources.
This lasted for a while, until she felt the need to ask some friends if they could get their church to help. That's when things started happening. That church stepped up to help, more students at that school were then able to be included, as the word got around more schools wanted in, your friends and neighbors who started this project committed to see it through, and that is how The Backpack Coalition began.
Three years later, The Backpack Coalition has gone from feeding about fifty students at that first elementary school to feeding more than six hundred students in thirteen of Round Rock's thirty elementary schools. All of this work is done with 100% volunteer labor, is totally donation financed, and gets along with virtually zero administrative costs. All of the students who participate are being provided with enough food to get them through the weekend so they have the chance to begin the new week with the same chance that their peers have.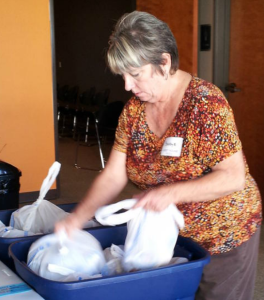 Our friends and neighbors at The Backpack Coalition are ambitious people. They know that hunger isn't just a problem for Round Rock students, but it affects kids everywhere. They have plans to grow the program into all of the schools in Round Rock where it is needed. They also plan to grow into other school districts in the area. Of course, as the need grows so do the expenses.
To help with expenses, several area churches have joined in and are helping with food donations, financial support and lots of volunteer labor. Local businesses and schools are also helping get food into those backpacks. The greatest need that the Backpack Coalition has right now is continued financial support. They purchase most of the food they provide to these students from local grocery stores. To meet the growing costs, countless garage sales and other fundraisers are required to keep the food going where it is needed.
This is only a small part of the story. Please take a few minutes and watch the attached video where Board Member and volunteer, Rhonda Demings, provides more detail on The Backpack Coalition, how the program operates day-to-day, and how you can help feed these local kids. If you would like to learn more about The Backpack Coalition, or if you would like to volunteer or donate, please visit their website or just click here.