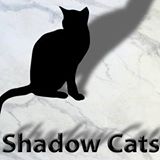 Well, this is the second part of an interview that I did with Shadow Cats' Director of Sanctuary Operations, David Murphy. We had a great chat the first time and there was so much material that I thought a second post was right there under my nose. David and Jacki Quaile, a Board Member and Volunteer, gave me such a great amount of information on volunteer opportunities in that first interview, but there was so much more.
David also provided me with a lot of very interesting information on the past, present and future of Shadow Cats and on the tremendous amount of effort that has gone into making the sanctuary the remarkable place that it is. The vast majority of the information in this second video interview was not included in the first. While I was deciding on how to treat the remaining material, I wondered just how many of Shadow Cat's friends and supporters really knew about how it got started and where it planned to go in the future. Shadow Cats really has a great story to tell and a great future to live out. Please watch the video to learn about Shadow Cats' past, present and future.
The famously camera shy President and Founder of Shadow Cats, Sheila Smith, won't go on camera to toot her own horn, but thank goodness that we have David Murphy who has an encyclopedic memory of past milestone events for which Sheila is responsible. This amazing woman has done so much to improve the quality of life for these forgotten and abused animals, and by doing so, she has improved the quality of all our lives as well. I am a happier person knowing someone like Sheila Smith exists. The equally selfless and devoted David Murphy also talks about the great future plans that Shadow Cats has to give cats with feline leukemia.
I talked about making the world a happier place in the last post. Here are a group of people who are doing just that.
I don't miss too many posts where I mention a family member and specifically my mom, Marion Speasmaker. I apologize if it is annoying, but there would be no bigger fan and supporter of Shadow Cats if she were here. Mom passed away this past March and I still miss her terribly. She was a sold out cat lady if you haven't figured that out yet.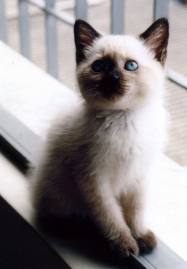 I want to tell you a story about her and a little Siamese kitten.  My brother-in-law at the time, Buster, went out to start his car one cold morning and heard a bunch of screaming under his hood. He immediately turned the car off and popped the hood, and there was a little Siamese kitten tucked in there among the grease and wires. Buster took him out, and at first glance he didn't look too badly hurt. However, on closer examination, it appeared that his right front leg was broken. You couldn't tell much else because he was covered in black oil. My sister, Diane, took the little male Siamese to my mom, and of course mom took him right in to Dr. Gardener's office.
Turns out he was hurt pretty badly. His right front leg wasn't broken but he had some nerve damage and the leg just dangled below his elbow. That wasn't the end of it. Apparently the little guy had his skin pinched between the belts and the pullies and there were several huge swaths of his skin that were so damaged that they just had to be removed. He was in really bad shape. Dr. Gardener suggested that mom just put the kitten down. Mom said no.
She brought Puchai (that was his name now) home and went to work getting him healthy again. He was a mess. He would sit in moms lap while she would gently treat all of his wounds with an eye dropper full of medicine. After she put the medicine on she would get Q-tips and cover the wounds with petroleum jelly. She did this several times a day for weeks. I can still see it now.
Dad said it was a lost cause, and I have to admit that I wasn't too optimistic either, but mom wouldn't give up. Each day Puchai got more and more active and perky. He was still a mess but you could tell he was healing. The right front leg still dangled but the rest of him was getting better and better.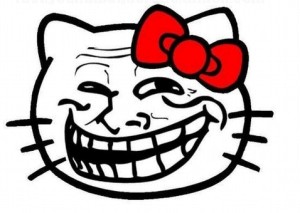 Puchai started growing, and by the time mom had finished with the daily medicine treatments on his skin, he was bounding around on all three legs. We had an old Siamese female at the time named Sukoshi. She was the queen of the house and wasn't going to have this little guy taking anymore of mom's time than he already had. She let Puchai know that he was not wanted or appreciated as far as she was concerned, but that had little effect on him. Puchai was everyone's buddy in spite of all of the troubles that he lived through in is short little life.
Puchai had the most amazing spirit. Not only did Sukoshi dislike him intensely but my dad was no fan either. Who do you think that Puchai tried hardest to win over? Yep, you guessed it, it was Sukoshi and dad. If Puchai caught Sukoshi napping, he would gingerly slink over to her and curl up beside her. She would wake up, hiss and bat at him but he would just wait until she was sleeping and do it all over again. If he caught dad in his easy chair all stretched out and relaxed, Puchai would jump up on his lap and curl up and go to sleep. Dad didn't like it, but he just learned how to deal with it. No one was going to rain on Puchai's parade.
Do you know what else happened? That floppy arm of Puchai's just went and spontaneously healed up on him. That's a fact. One day he was a tripod and the next he was using all four. How could that happen?
Well I have an opinion on that. I think it was all my mom's doing. I know it is stupid to think this, but I believe that mom's refusal to give up on Puchai may have helped this little guy heal as much or more than the medicine. Mom held him day after day when he was a bloody mess. She put a white terrycloth towel on her lap and went to work. She poured a lot of life into Puchai. Who would do that?
I know people who would do that. The people at Shadow Cats would do that, and they do every day.
Puchai lived to be around fifteen years old. He was an indoor/outdoor cat and used to get in a lot of fights with other males in the area or else I think he would have lived much longer. He outstayed me at our home and passed away while I was off in college. That little cat was so much more than a lost cause to my mom. She saw a spark of life in him and as long as he was willing to live she was going to she that he did.
THAT's just one way to make this a better world.
If you would like to learn a lot more about Shadow Cats, how you can help out or support this great organization, please click here.