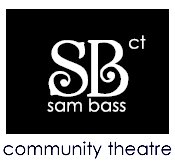 Sam Bass Community Theatre is about to start the run of its next production The Chalk Garden and you're in for a treat. This week I got the chance to drop by and catch a dress rehearsal and interview Director, Frank Benge.
The Chalk Garden, written by Enid Bagnold who also wrote National Velvet, is the story of a family in turmoil and in particular the troubled triangle of relationships shared by a grandmother, mother and daughter.
The story adds another layer of tension when a mysterious governess is hired to take care of the troubled daughter who lives with her grandmother and is estranged from her mother. As you can guess from the title of the play, there is a garden involved, but you'll have to catch the play to see just how it all works together.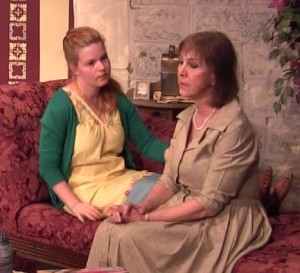 It is a great story and a true throwback to a much more innocent and less complicated time. The Chalk Garden was made into a movie in 1964 which starred Hayley Mills, her father John Mills, and Deborah Kerr. If you've seen the movie, you've missed a lot of the real story. Again, you'll have to catch the play to get all of the details.
This story has lots of laughs and a few tears. Relationships, especially family relationships, can be very complicated. Harper Lee, in her book To Kill a Mockingbird, wrote, "you can choose your friends, but you sho' can't choose your family, an' they're still kin to you no matter whether you acknowledge 'em or not, and it makes you look right silly when you don't."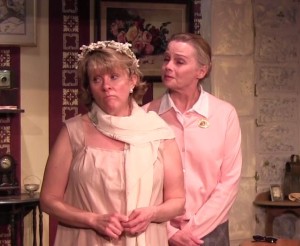 The Chalk Garden takes that sentiment to a strange new level as all of these strong women battle it out with each other, and yet try to hold on to and even renew the love that makes them a family. This struggle, and the tension it produces, is not always the source of tears, it is often turned on its head and it brings out a strong laugh of familiarity.
Frank tells me that this cast (Mary Southon, Lindsay Snyder, Gene Storie, Anita Teece, B.J. Machalicek, Raynelle Shelley, Rhonda Roe, and John Iacolettiis) is truly one of the best he has ever worked with. From what I saw, I would have to agree that this is a very talented group of performers. I would like to mention Lindsay Snyder's performance of the troubled teen, Laurel. You don't want to miss it.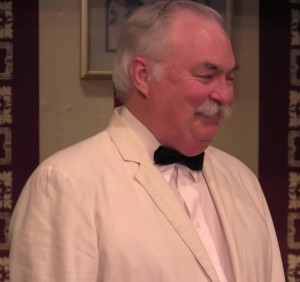 Please watch the attached video for some great teasers and some really important insights from Director, Frank Benge.
The Chalk Garden will start this Friday, April 11th and will run through May 3rd. For tickets, dates and times, please visit their website or just click here. Don't miss it.
Related Posts

Sam Bass Community Theatre's Current Production:  The Boys Next Door
Sam Bass Community Theatre Turns Scrooge On His Head For Your Holiday Entertainment
Round Rock's Sam Bass Community Theatre – More Hidden Treasure