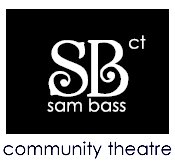 Sam Bass Community Theatre is currently running The Boys Next Door and it is fantastic. I recently got the chance to drop by, watch the rehearsal, and interview Frank Benge, Publicity Director at Sam Bass, and Director, Eric Nelson.
The Boys Next Door, written by Tom Griffin, is a play about four men who share a group home. The play not only deals with their everyday challenges, but also the personal and professional struggles of their caregiver, Jack. Jack, a truly good man, tries to do his best to take care of 'the boys' – Arnold, Lucien, Norman and Barry – while he is also trying to make sense of his own personal and professional life.
I guess you would call The Boys Next Door a dramedy. This play is funny. No question about that. Hilarious. I ruined a couple of shots while filming the video because I laughed out loud and caught my guffaws on the audio. However, it also has some beautiful and very touching drama.
The Boys Next Door illustrates just how truly challenging it is, not only to struggle with intellectual disability and mental health issues, but also how difficult it can be for those given the job of taking care of people challenged that way. There is a lot of bittersweet in this play. In the very same scene, with the very same actors and words, it can be at the same time touchingly dramatic and very, very funny. It is just fantastic.
The cast – Christan Huey, Robert King Jr., Brett Weaver, R. Michael Clinkscales, Adam Rowland, Sara De Soto, Clare York, Linda Myers and Oswals Sraube – are all perfect. I could not imagine a better ensemble cast. I could not recommend this play any more highly. Again, I thought it was both hilarious and beautiful, and I was just at rehearsal.
Please watch the attached video for some great teasers and some really important insights from Director, Eric Nelson and Publicity Director, Frank Benge.
The Boys Next Door is currently running at the Sam Bass Community Theatre, and you can catch the performances Thursday through Sunday from now until March 8th.  For times, dates and tickets click here.  Don't miss it.  You are really in for a treat.
One final note: Our language has become a little tortured recently. A very well-intentioned effort has been made to help us all learn how to use words that are less offensive to each other. The mental health field is no exception.
This play was written in 1987 when certain words and expressions were commonly used to describe people with intellectual disabilities and mental health issues. These words are carefully avoided today. Some of us who have become highly sensitized to these words need to know that they are in this play.
My first job out of college was as a psych tech at a state long-term care facility for what we then called the "mentally retarded." I later worked at a sheltered workshop for a community mental health organization as a vocational evaluator where I worked with a client population that included people with intellectual disabilities and mental health issues. So I do have some experience with this subject.
What must first be considered about this amazing play is not a few words that have fallen out of favor, but instead we should look for a deeper message. I won't tell you what that message is, so you're going to have to go catch the play and figure that out for yourself. In the meantime just relax. You're going to have a great time.
Related Posts:
Sam Bass Community Theatre Turns Scrooge On His Head For Your Holiday Entertainment
Round Rock's Sam Bass Community Theatre – More Hidden Treasure