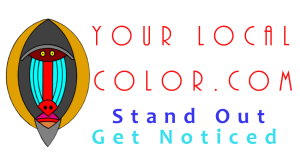 We are proud to announce that our growth has given us the confidence to start offering advertising to interested businesses, groups and individuals.  Williamson County is growing and those interested in advertising are looking for a way to reach the largest number of people for the least amount of advertising spend.  At this point our unique visits are numbering in the thousands per month and growing.
Your Local Color.Com seeks out and celebrates the best of Williamson County.  We charge nothing for our posts to those who are looking for some way to get there message out.  We believe that if we do a superb job of producing useful information about interesting organizations, businesses, and people, we will draw enough traffic to our website so it will make sense to advertise with us.  We will work with our advertisers to place advertising where it will do the most good for your business or group.
Your Local Color.Com covers the whole of Williamson County and a whole lot of North Austin.  We offer sidebar banner advertising and we customize the advertising to our unique brand of blogging.  We will target your advertising so that it has the greatest chance of reaching the customer you are looking for.  All of  your advertising media will be linked to your webpage or to a specific part of your webpage.
Do you offer coupons that you hope will attract new customers to your business?  We can make sure that we link your advertisement to the coupon page of your website.  Would you like a video advertisement of your business?  We can create that video and work with your webmaster to embed that video into your website.
We are offering a 200 X 200 sidebar ad space for $50.00 per month, $250.00 for six months and $950.00 for a full year.  Each ad will be linked to your website or to any place on your website that you want the ad linked to.
We will also open our free posts to those who want to sponsor the post.  A sponsored post will include a professionally produced video that will be linked to your website and include your advertising media.  If you wish to sponsor a post we will make all of your advertising media prominent (first place in among the sidebar ads) and credit your sponsorship of the post in the video with the any graphic media you wish to include.   The price for a sponsored post will be $300.00 and we will work with your webmaster to embed the video into your website if that is what you want.  Your advertisement media will be on the video permanently.
If you would like us to produce a video advertisement for  your website, we will be glad to do that for you as well.  The price will depend on a number of factors so if you are interested in talking to us about a video give us a call or email us through our contact page.