CATS has always been a favorite of mine, not because I have ever seen it all the way through, but because it was my daughter's favorite. Several years ago she got to know this famous Broadway musical and fell in love with it. She had a video of it and would have it running on our living room TV very regularly.
I probably watched several hours of CATS over those years, catching bits and pieces here and there, but like I said, I don't think I've ever watched it from beginning to end. I wish I had. CATS was just ever-present in our home. I even learned some of the lyrics to the musical just by listening to my daughter singing the songs while she puttered around the house. That really is a happy memory.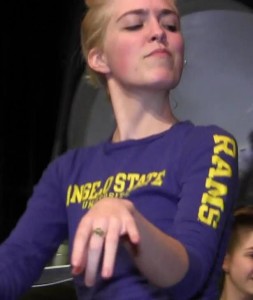 Because of  that, I found it particularly exciting to have the chance to do a post on The Georgetown Palace Theater's production of CATS. While working on a separate post on The Georgetown Palace itself, I was given the chance to sit in on a rehearsal, interview Director, Clifford Butler, and video some of the performance. I was in awe.
Watching and filming all of these talented performers was a huge treat. It was like a backstage pass to the circus. All of these people with cat tails hanging down singing, dancing, and leaping across the set was just magical, and that was just the warm-up. The real magic started when the music began and the real dancing and singing started. It was very cool.
I am not going to pretend for a second to be an authority on any kind of performing art, or any form of art for that matter. I don't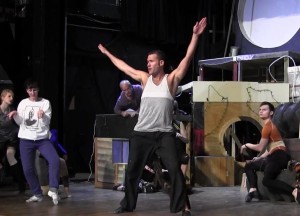 know beans from apple butter when it comes to the technical aspects of any kind of real art, I just know what I like. I liked this a whole lot.
In the video interview attached to this post, Clifford Butler speaks of how "daunting" a job it was to put on CATS the first time he directed it back in 2007. I can believe it. From what I saw during my short visit, this really is a huge production, and it must be a huge job to coordinate and manage it. Kudos to Clifford for pulling it off again.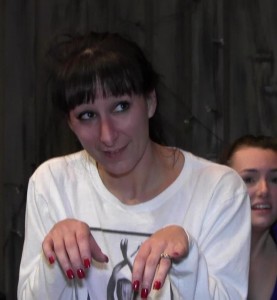 Clifford also gave me some interesting background on the play. Seems that the poet, T.S. Eliot, would write to his godchildren and include little poems about the cats that he knew. Someone had the foresight to collect the poems and published them under Eliot's nickname, Old Possum.
The book is known as Old Possum's Book of Practical Cats. This was the book that was the inspiration for the musical written by Andrew Lloyd Weber. The rest is, as it is said, history. Interesting, right?
Well, I've written enough. Please take some time to watch the video. I've included a whole lot of amazing singing and dancing I captured while I was there. It isn't in costume but it is still amazing.
CATS is currently running at the Georgetown Palace Theater, and you can catch the performances weekends from now until March 23rd. For times and dates click here. For tickets click here. Don't miss it. You are really in for a treat.