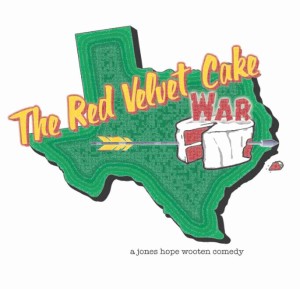 Sam Bass Community Theater has a lot going on for the next few weeks. For starters, they are getting close to the opening of their next production which will be The Red Velvet Cake War, directed by Lynn Beaver, and created by the famous comedy writing trio of Jones, Hope, and Wooten. This laugh fest of a show will be starting its run on Friday September 27th and it will run through Saturday October 19th. Please watch the attached video for hilarious clips from Sam Bass's most recent reading. You will really enjoy yourself.
Jones, Hope and Wooten are well known for their ability to capture the unique flavor of small town southern life. and The Red Velvet Cake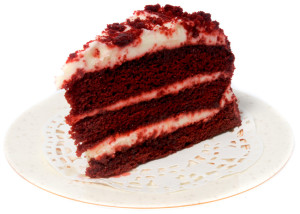 War is that and so much more. The play is situated in the fictional town of Sweetgum, Texas, and is centered on the antics of the Verdeen family, their family reunion, and a hotly contested bake-off. I attended a reading rehearsal, and I laughed the whole way through. Watch the video.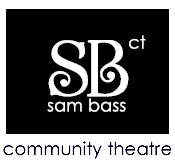 Also on the Sam Bass Community Theatre agenda is their membership drive, a season ticket drive and fundraising for a new annex. Membership opportunities with SBCT are available at many levels, and depending on the level you choose, memberships come with very attractive perks that really sweeten the deal. Memberships start at a modest $15 and go as high as you want. Some of the perks include complementary tickets, complementary season tickets, invitations to gala events, and of course, you get to support a local, Round Rock organization that is working hard to enrich our lives through superb entertainment.
Season tickets sales are also on the list of subjects that SBCT wants you to know about. The season ticket deals, separate from the membership deals, are very attractive. To begin with, they are a great value for the price, and beyond that, all of the season ticket packages available come with complementary tickets. As you scan the levels of season ticket packages, you will notice that you are eligible for additional benefits such as invitations to gala events and opening night tickets. The deals are great, and if you click here you can see for yourself.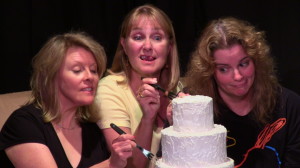 Also, SBCT is looking to the community it serves to support its effort to build a new annex with an improved reception area. The current annex is a multi use building that has rapidly outgrown its utility. It is currently used to host gala events as well as functioning as office space. The quarters are cramped, and the growing need for more room makes a new annex with a better reception area a must have. You can support SBCT's plans for a new annex by contributing to their 2013 Annual fund. You can contribute directly by visiting the SBCT website, or you can just click here.
The Sam Bass Community Theatre is a valuable part of our growing community. Supporting SBCT with donations, memberships and ticket sales will help keep the doors open and the great entertainment coming. There are other ways you can help as well. Watch the video and you will hear Lynn Beaver make a passionate call for volunteer help. Volunteering just requires your time and and a desire to see this great organization that does so much to enrich our lives stay up and running. For more details watch the attached video or visit SBCT's website.